By Ben Dolphin
Even with my luddite tendencies I find it difficult to think back to those pre-internet days when, if I was struck by the thought "Hmm, I wonder how one walks from X to St Andrews?" I'd have had to physically get up from my chair, catch a bus ten miles into town, and then find a shop or a library that had books or maps that could give me the answer. And so, as I walked from North Queensferry to Dunfermline what struck me most about medieval pilgrimage was how anyone knew where to go or what to do.
How did they go about it? Could they buy maps? How did they know where they could stay? Were there signposts? Were paths clearly marked? Was it easy to find other people who had been on the same pilgrimage and ask their advice? I had so many questions, but happily modern day walkers wanting to retrace the steps of those medieval pilgrims don't have to worry about such things, because a new long distance trail has been created that takes care of most of that for them. Winding 64 miles from one end of Fife to the other, the Fife Pilgrim Way links together key historical sites of pilgrimage, telling the pilgrims' story along the way and showing how they shaped the growth and development of Fife as we know it.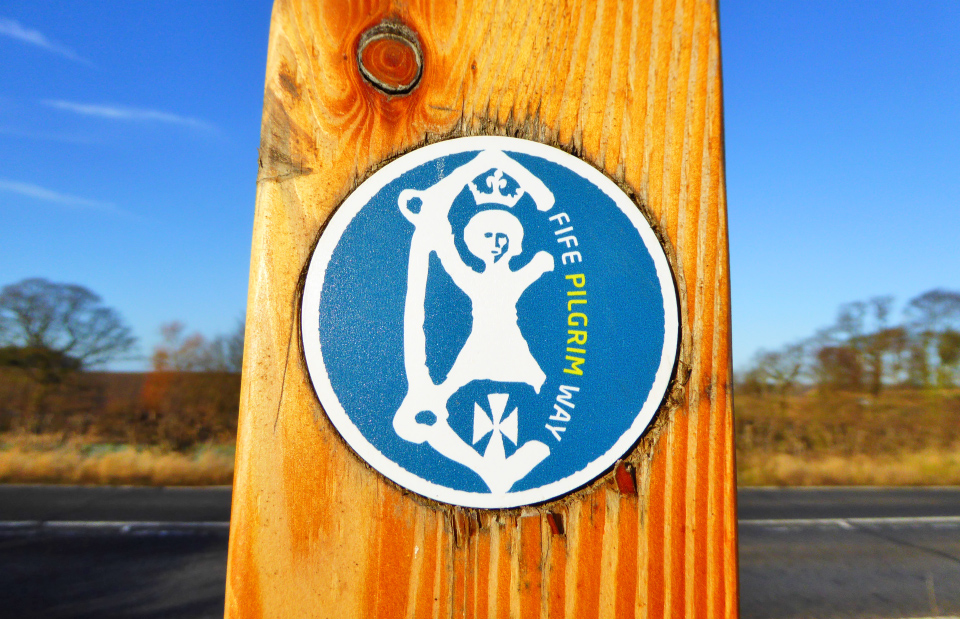 The best-documented pilgrimage route started at North Queensferry. From there it headed north past Scotlandwell before crossing a bridge across the River Leven and then on to St Andrews via Markinch, Kennoway and Ceres. The new Fife Pilgrim Way follows this as closely as possible, ending in St Andrews but with a choice of two starting points in the west – North Queensferry, where pilgrims landed after the short crossing across the Forth (which we looked at in Part 1), and Culross, that ridiculously cute wee village just along the coast from Kincardine.
Culross gets its name from the Gaelic words 'Cuileann' (meaning holy) and 'Ross' (meaning point or promontory), and because it's pronounced 'Coo-rus' it ranks alongside Milngavie and Kirkcudbright as those Scottish place names that regularly trip up unsuspecting tourists.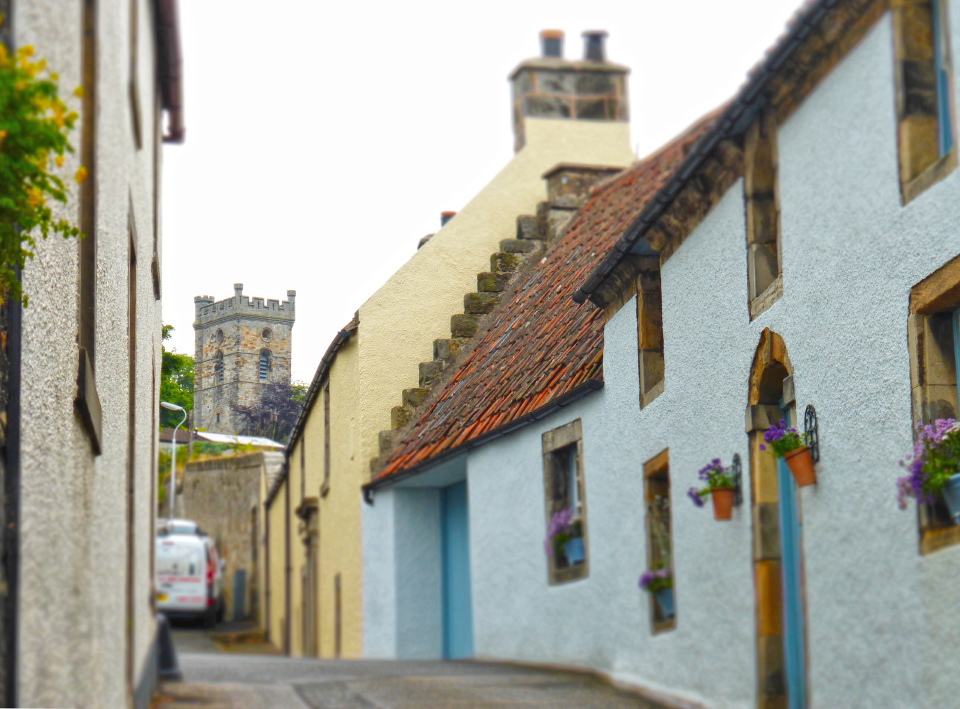 Culross has always been a wee gem of a place for visitors but that popularity has gone through the roof since Outlander came to town, and when you walk through the historic centre of the village you understand why, with its hillside setting above the Forth, the narrow cobbled streets, and its beautifully preserved historic centre mostly dating back to the 15th and 16th centuries. Little wonder filmmakers sought it out, but in Fife Pilgrim Way terms there's good reason for Culross sharing the honour of trailhead with North Queensferry.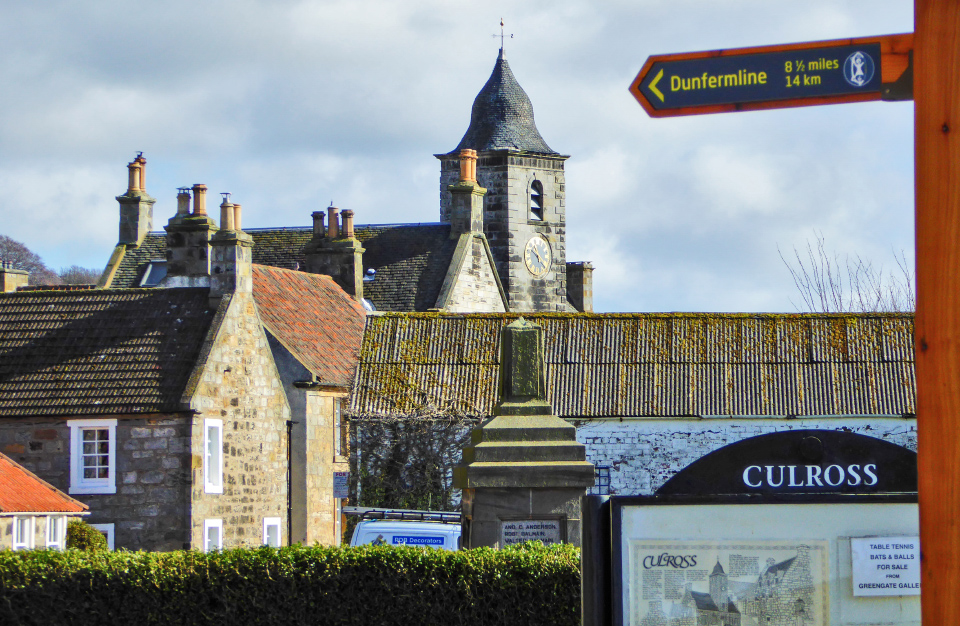 This is where St Serf, an Arab-born missionary from Rome and part-time dragon slayer (in Dunning of all places!) established his religious community in the 6th Century. It's also where Thenew, the heavily pregnant royal daughter of King Loth (over in the Lothians) was washed ashore in a coracle. Facts from that age are, as ever, murky but her common backstory is that as punishment for falling pregnant out of wedlock (a result of either an illicit relationship with, or being raped by, the King of North Rheged) her father threw her off Traprain Law. But when she miraculously survived that fall, Loth instead cast her adrift from Aberlady.
Serf found her on the shore at Culross and gave her shelter, after which she promptly gave birth to a son named Kentigern. The boy would later affectionately be called 'Mungo' by Serf, and would have a significant impact on future Scotland by establishing a religious community at Glas ghu, where Glasgow Cathedral now stands and around which the city as we now know it grew up. Mungo's prominence and association with miracles led to him becoming St Mungo or St Kentigern, names that will be familiar to many across the Central Belt, while his mother became St Enoch.
Culross's religious significance eventually led to the establishment of the 13th Century abbey by the then Earl of Fife, which housed a Cistercian community, and which presumably saw pilgrim traffic from across Scotland as it connected well with nearby St Andrews. As at many monastic institutions across Scotland, not least at Dunfermline and St Andrews, the Reformation of the late 16th Century saw the demise of the abbey at Culross and it now stands in ruins, although the renovated abbey church remains.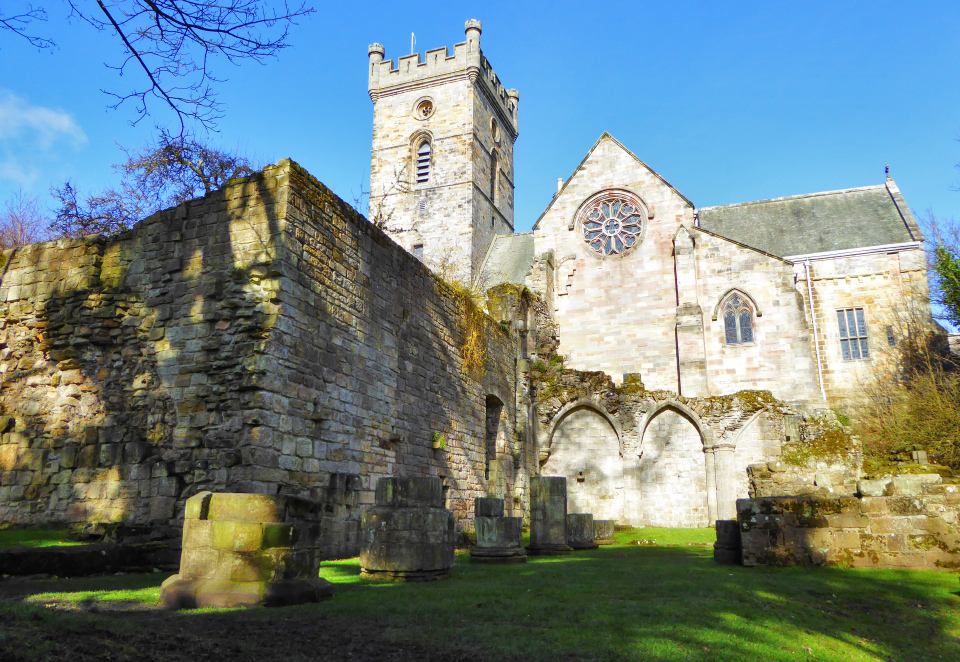 Culross is clearly a worthy starting point for the Fife Pilgrim Way, and while North Queensferry, Dunfermline and St Andrews alongside it might seem the obvious main focal points, there are in fact 50 other historic medieval sites along its length. But as you'd expect in any corner of a country with a history as rich as Scotland's, a journey across Fife not only revels in our medieval history but also showcases much of our previous and subsequent history along the way, not to mention some of our loveliest landscapes.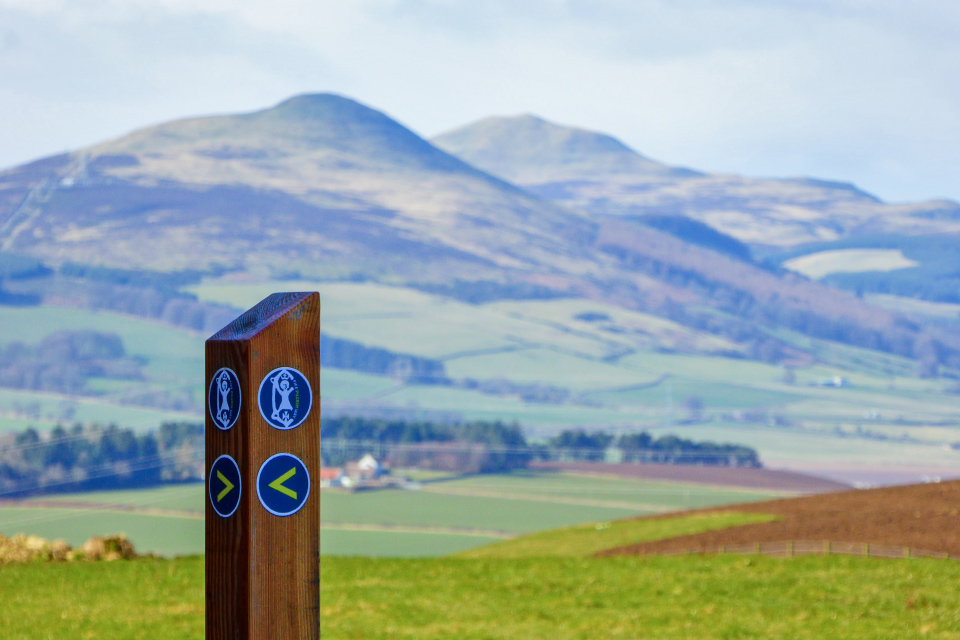 Crucially, save for a few miles at its two starting points, the Fife Pilgrim Way stays resolutely inland until it reaches St Andrews, which I'm personally delighted about. Don't get me wrong, Fife's coast and its coastal path are beautiful and justifiably popular, but Fife's interior tends to get overlooked as a walking destination save for the Lomonds and a few other spots that tend only to be known to, and used by, locals. There's definitely a case for promoting what we have away from the coast, and I think folk will be surprised at what they'll encounter, as Fife is much more varied historically, culturally and topographically than people generally give it credit for.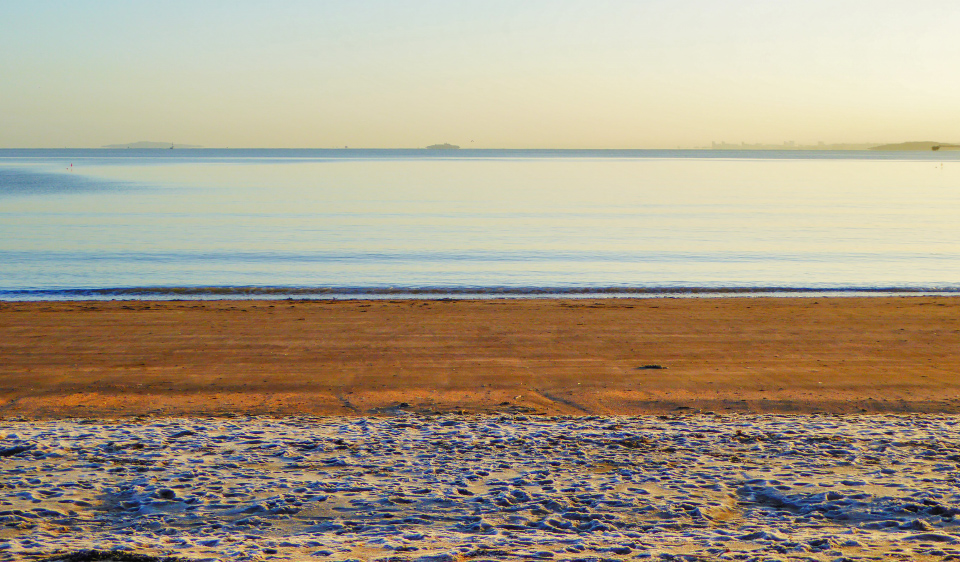 Modern day travellers can expect to see prehistoric stone circles, hut circles, remains of brochs, battle sites, ancient rights of way, forests, country mansions and historic market villages, but they will also see mining villages, re-landscaped collieries, Commonwealth war graves, reservoirs, windfarms, a naval base, a popular country park, bustling town centres……and much more besides.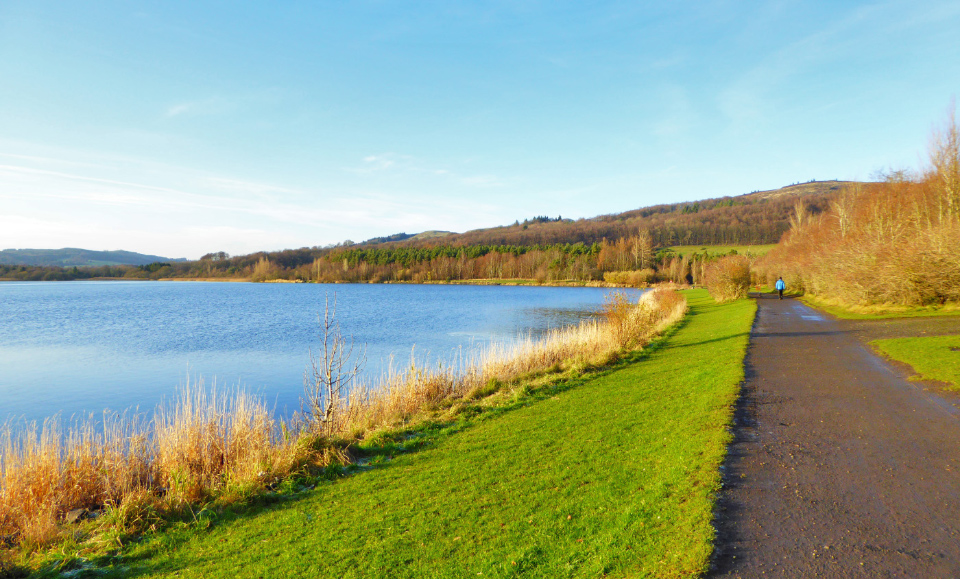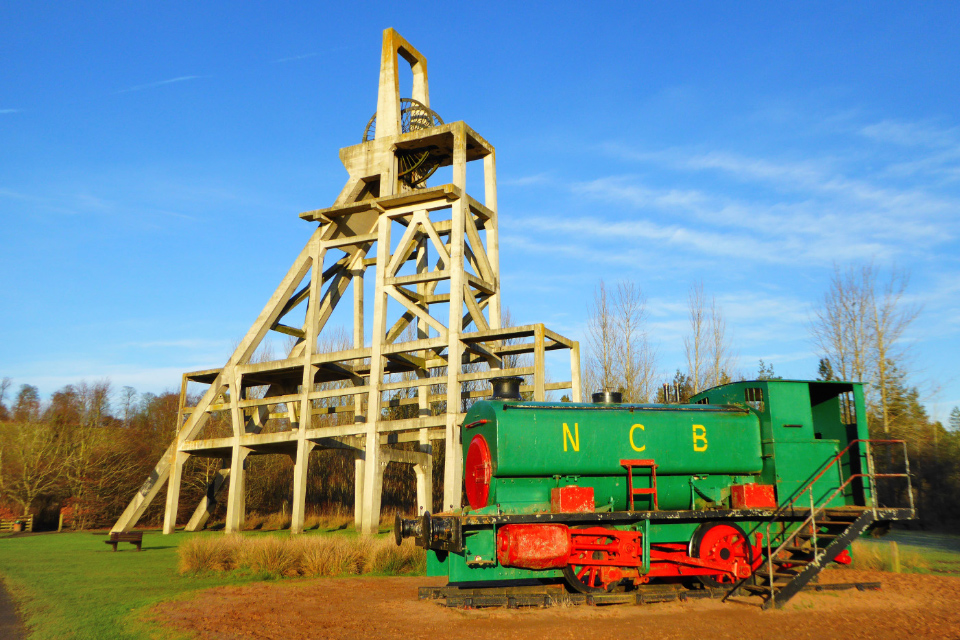 Having already walked the routes from both North Queensferry and Culross to Dunfermline, the thing I really like about the Fife Pilgrim Way is it doesn't try to offer a sanitised shortbread-tin view of this place we call home. History is important but we live and work here too, which is why, as would have been the case for pilgrims back in the day, a walk through Fife is a walk through life!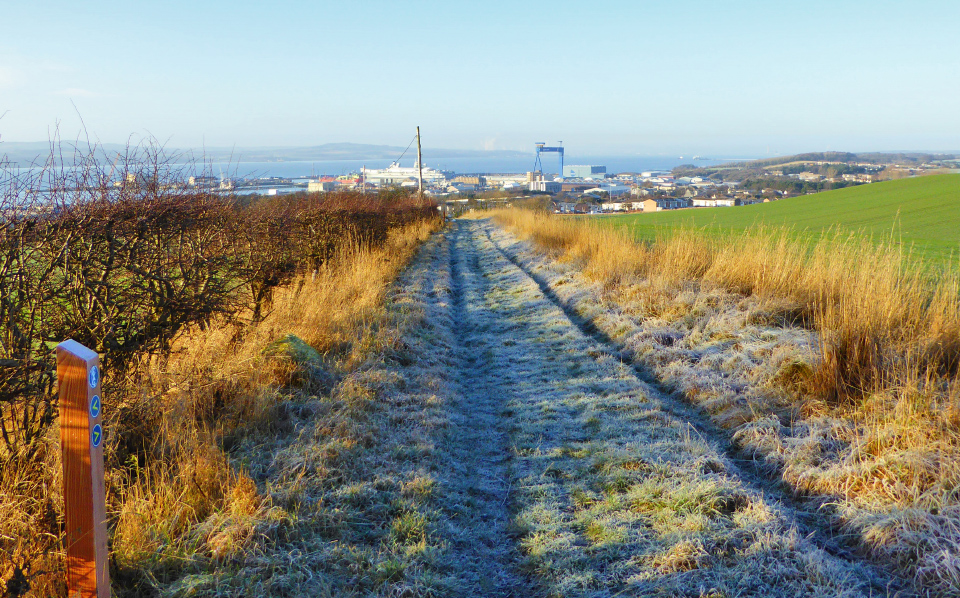 Clearly some of the thoroughfares and paths on that original pilgrimage route have faded into the mists of time, while others have doubtless been gobbled up by roads, but thankfully Fife already has an excellent network of paths onto which a historically accurate pilgrimage route can be traced. Inevitably there's some roadside walking in places but for the most part you'll find yourself using traffic-free paths and cycleways through towns, villages and woodlands, and across farms, fields and hillsides.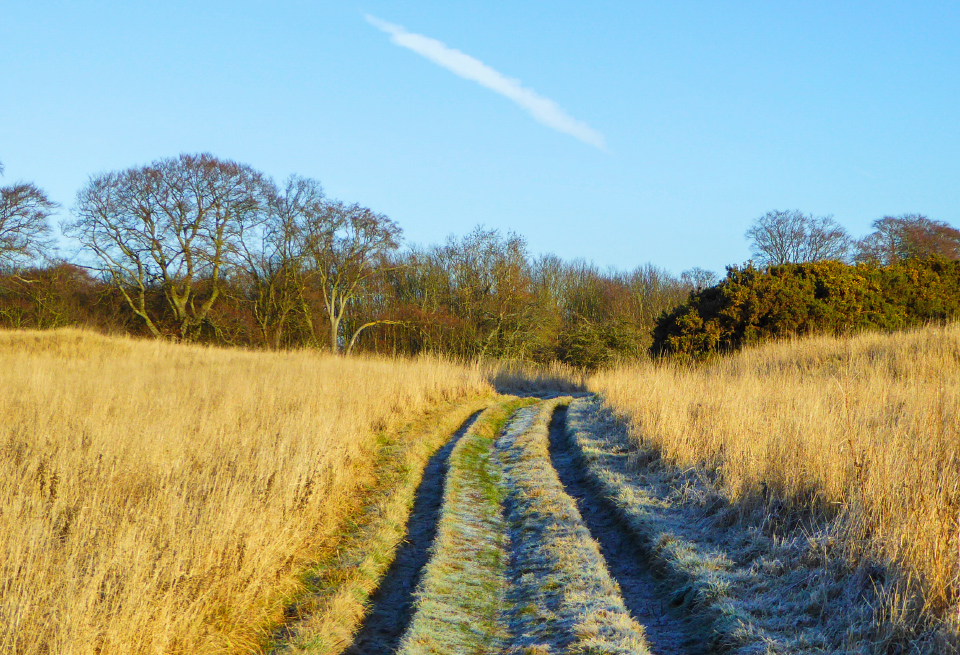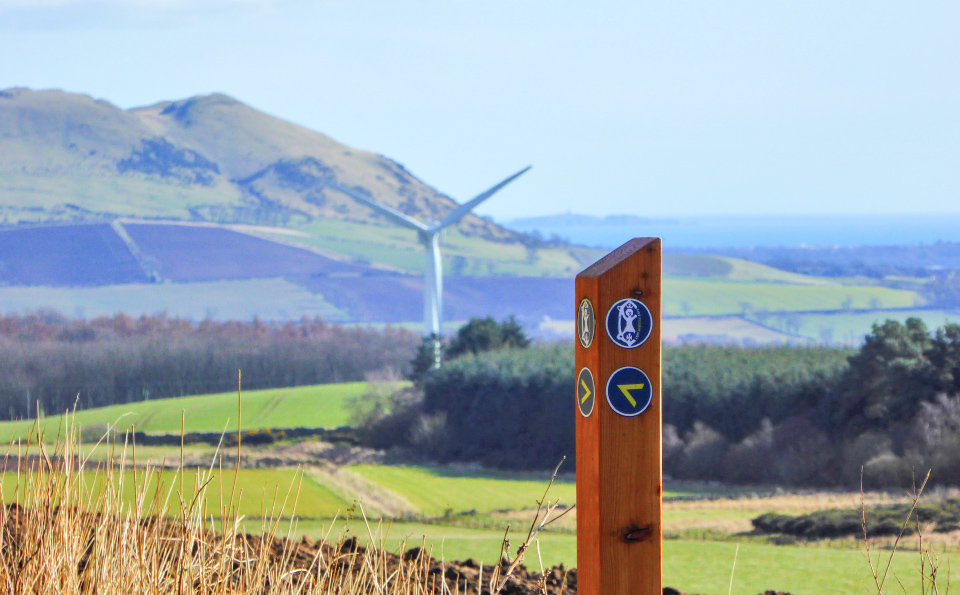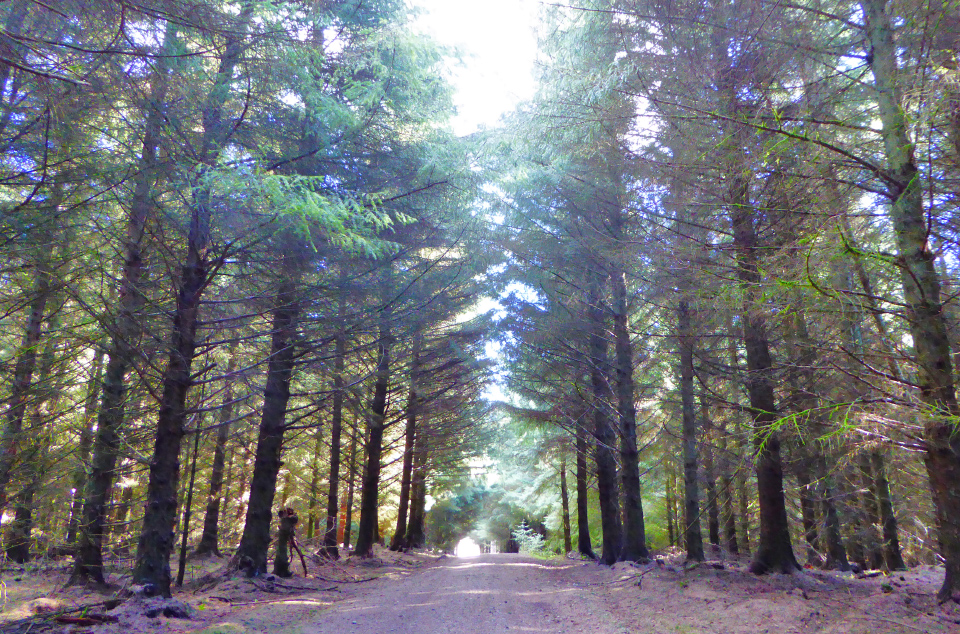 Along the way you will be assisted by finger-posts, waymarkers and signs, all of which bear the distinctive Fife Pilgrim Way symbol. This infrastructure has already been installed by the Fife Coast & Countryside Trust (FCCT), so if you live near the route or have walked some of the existing paths, doubtless you will have noticed some of these popping up already.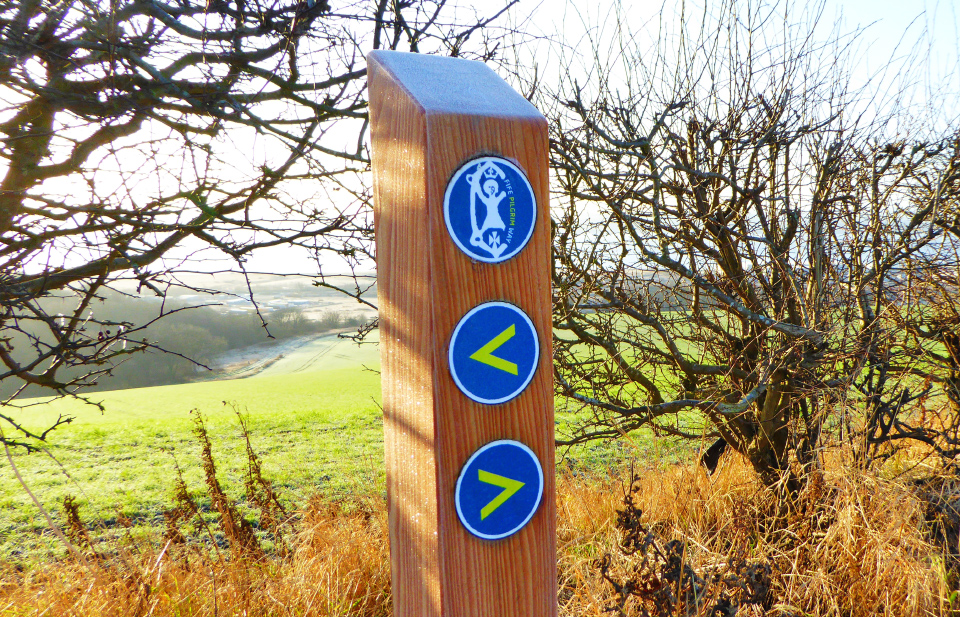 However, although the route has been decided and the signage has been installed, there are still some unresolved access creases to iron out before the trail can be officially opened to the public. The current scheduled opening is July 2019, before which time maps, interpretation, a website, geocache trail and smartphone app will have being published to support you on the trail. There will also be a travelling exhibition that will tour Fife in the spring, so keep an eye on FCCT and Fife Council for updates in the coming weeks.
Once it's open, the Fife Pilgrim Way easily lends itself to being walked in one go, most likely in three to six days, but it just as easily breaks down into much smaller sections to enjoy whenever you get the chance. In that sense its appeal is expected to be universal, attracting fans of long distance trails, tourists as well as modern day pilgrims, but it's also intended to be used as a recreational and educational resource by the communities along its length. With that in mind, eight main gateways at key locations along the route will offer expanded heritage information and visitor facilities: at North Queensferry, Culross, Dunfermline, Lochore, Kinglassie, Markinch, Ceres and St Andrews.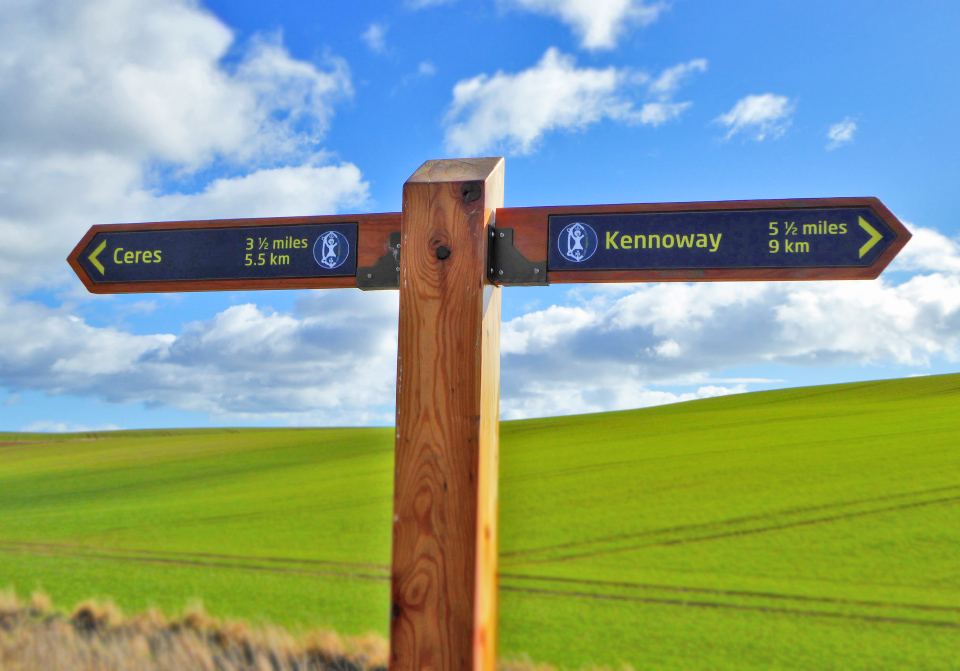 Hopefully you will agree that the Fife Pilgrim Way is an exciting addition to Fife's outdoor scene, and while to the casual observer it might seem as though it's appeared seemingly from nowhere over a short period of time, it's actually been in the pipeline for five years or so and is the product an enormous amount of work. Projects this large need partnerships of organisations to deliver them, in this case Fife Council, Fife Cultural Trust, Fife Tourism Partnership, Forth Pilgrim, Historic Environment Scotland, Scottish Natural Heritage and the Scottish Pilgrim Routes Forum. However it is the Fife Coast and Countryside Trust (FCCT) who have taken the lead in driving the project forward.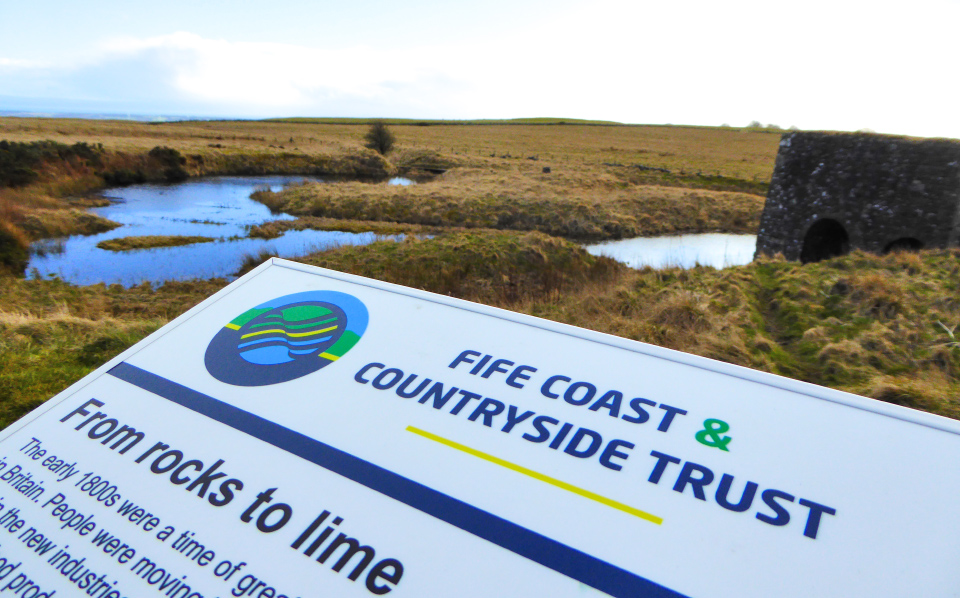 A great many folk in Fife and beyond are probably aware of FCCT, but for those who aren't they're an independent charity based in Dysart, who look after 30 sites and path networks throughout Fife including the Fife Coastal Path, the Lomond Hills Regional Park, local nature reserves and other locations that are important for recreation and conservation. Even if you're unaware of FCCT's existence, if you've enjoyed Fife's outdoors then you've probably walked on a path that FCCT maintain, have visited a site that they manage, have followed a signpost that they've installed, or have sat on beaches that their rangers and volunteers have cleaned.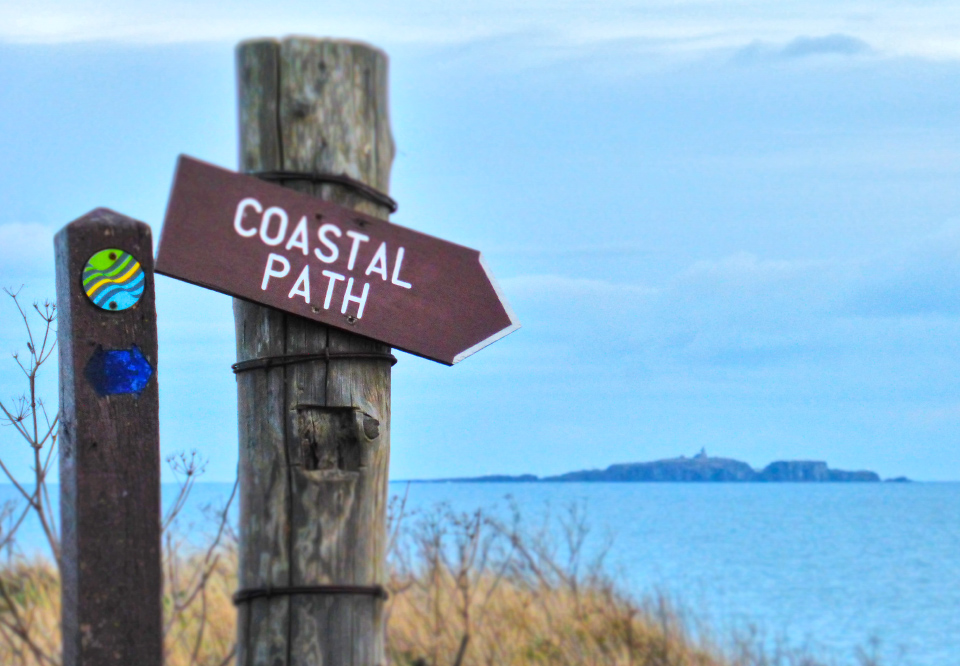 In the Fife Pilgrim Way's case the FCCT, including three countryside rangers, one assistant ranger and four maintenance staff, have installed over 1000 waymarking discs and signs, liaised with at least 45 landowners, held a series of community consultations, secured funding from Heritage Lottery Fund, cut back overgrown paths, repaired existing footpaths and installed two miles of completely new linking paths. They have organised all kinds of cultural events such as archaeological digs in order to raise awareness of the trail, and 450 volunteers (including students, apprentices and the wider public) have given 52,500 hours of their time to help FCCT along the route. In this sense, the Fife Pilgrim Way has been a catalyst for engagement, learning and development in communities across Fife, and that's something I can testify to first hand, as I've already learned a lot about pilgrimage and Fife's history from my brief involvement with the trail.
In that sense I have to be honest. When I started out on my two walks to Dunfermline they were just that. Walks. The concept of pilgrimage was interesting, sure, but it felt remote and difficult for me to relate to. But when I first caught sight of the abbey from a lofty vantage point several miles out, it did make me stop in my tracks and take time to consciously reflect on what an uplifting moment that must have been for pilgrims approaching the town.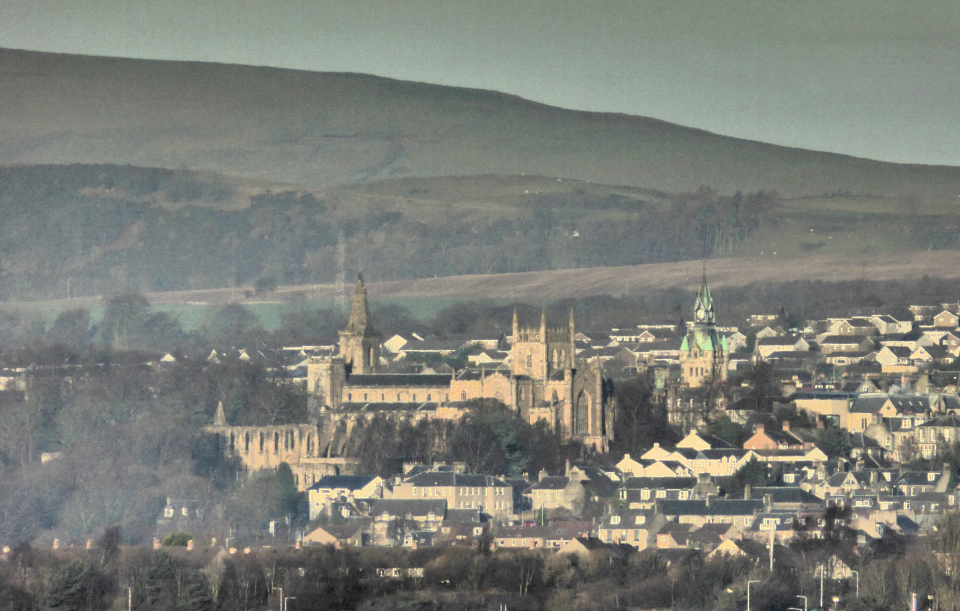 As a hillwalker I can only liken it to a long hard trek through wild and rugged country, feeling tired but then feeling inspired and hopeful when your chosen summit first rears up into view. Okay so it's not QUITE the same but that's how education works best, when it helps you make comparisons and connections, and in so doing relate to something beyond your experience.
Thereafter, uninterrupted views of the abbey came and went as the two routes wound their way towards Dunfermline, both making good use of local topography to make me climb impressively and symbolically upwards towards the Abbey on the final approach.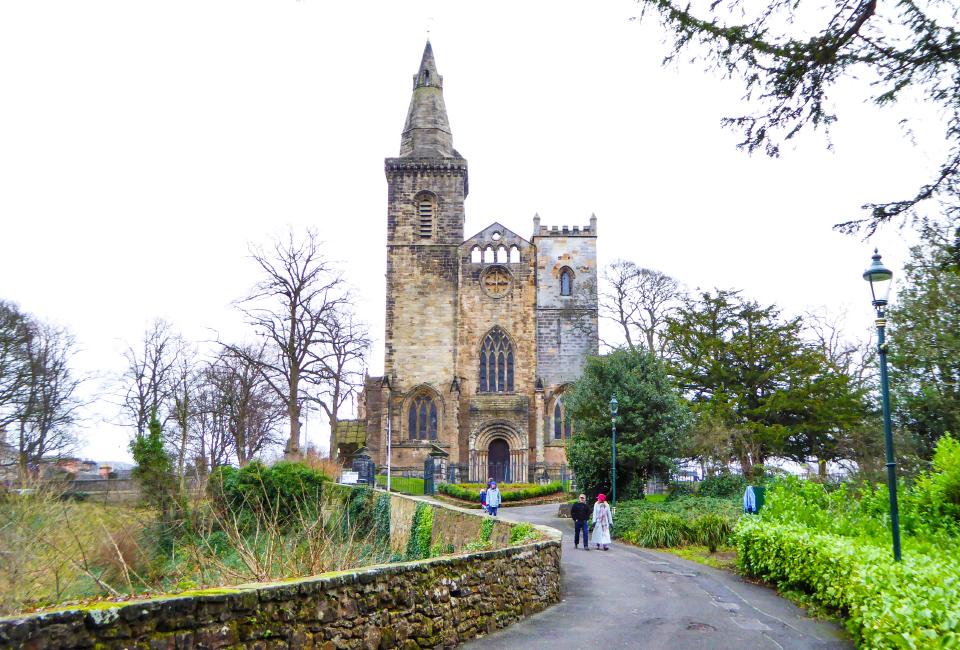 Now, it might have had something to do with the fact that I'd never actually visited Dunfermline Abbey before, but even for this cynical agonistic it was quite a moment. The abbey's grandeur, coupled with the physical act of walking inexorably towards it undoubtedly heightened the experience of arriving there and so, to my considerable surprise where pilgrimage was concerned, I found that I…..'got it'. I understood it. No, I'm not about to run off and join a monastery, perish the thought, but I could at least now understand something of what pilgrimage entailed and what it meant to people.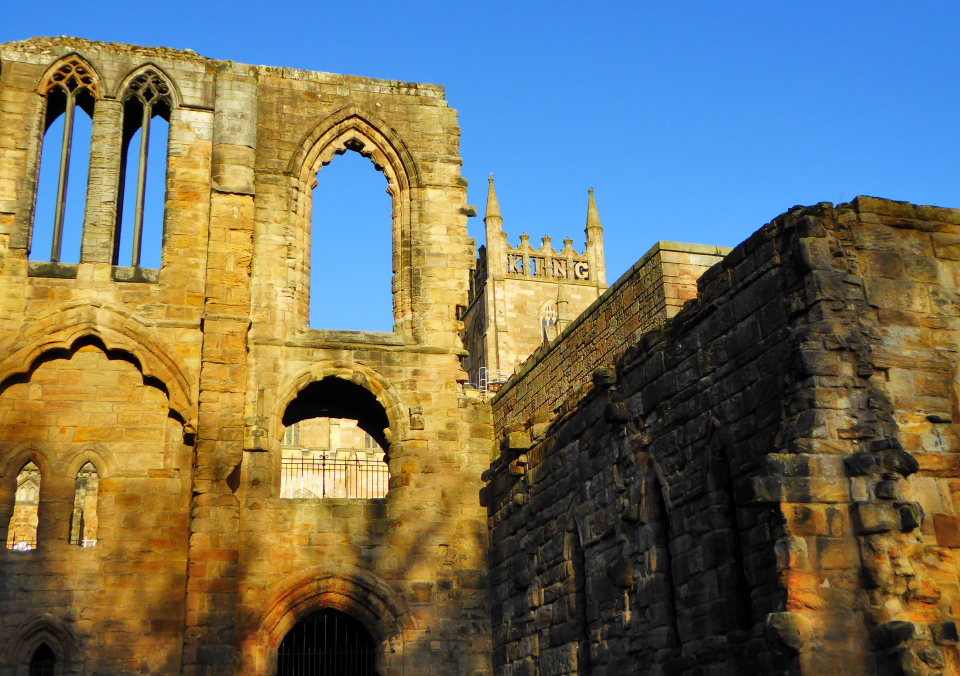 Thereafter I spent an hour or so walking a circle around the abbey complex, soaking up the calm atmosphere, but upon arriving back at the western entrance to the abbey I noticed one of the new Fife Pilgrim Way finger-posts. Two signs pointed back the way towards North Queensferry and Culross, but a third pointed the way forward. On both of my two walks Dunfermline had felt like an end, a destination in itself, but the third sign reminded me that it was actually a stepping-stone on my way to the next possible adventure:
"St Andrews 49 miles"
Hmm. St Andrews Cathedral is an atmospheric place at the best of times, but how amazing would it be to arrive there having just walked all the way across Fife? I had other plans for the rest of the day, indeed I had other plans for the rest of that week, nonetheless for a moment or two I was seriously tempted to keep on walking and find out.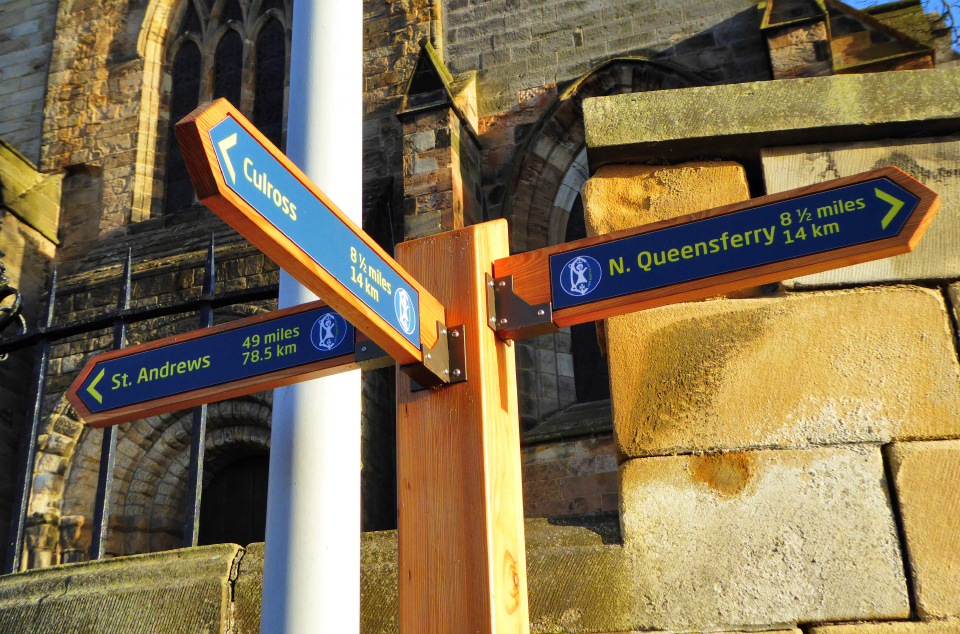 Check out Part 1 'Sunrise at Queen's Ferry'
For more information on the Fife Pilgrim Way, visit the website.