The theme of 'Fife Five' lists popular things to do and places to visit in the Kingdom.
Fife's stunning landscape was the most cited attraction for visiting the region according to a recent Visitor Survey, with the Kingdom also being voted top Outdoor Destination for eight consecutive years by Scottish Natural Heritage.
The Kingdom's world-famous golf courses, delicious cuisine and stunning coastlines are among the top activities and sites to visit in the Kingdom.
Fife Five things you can only do in Fife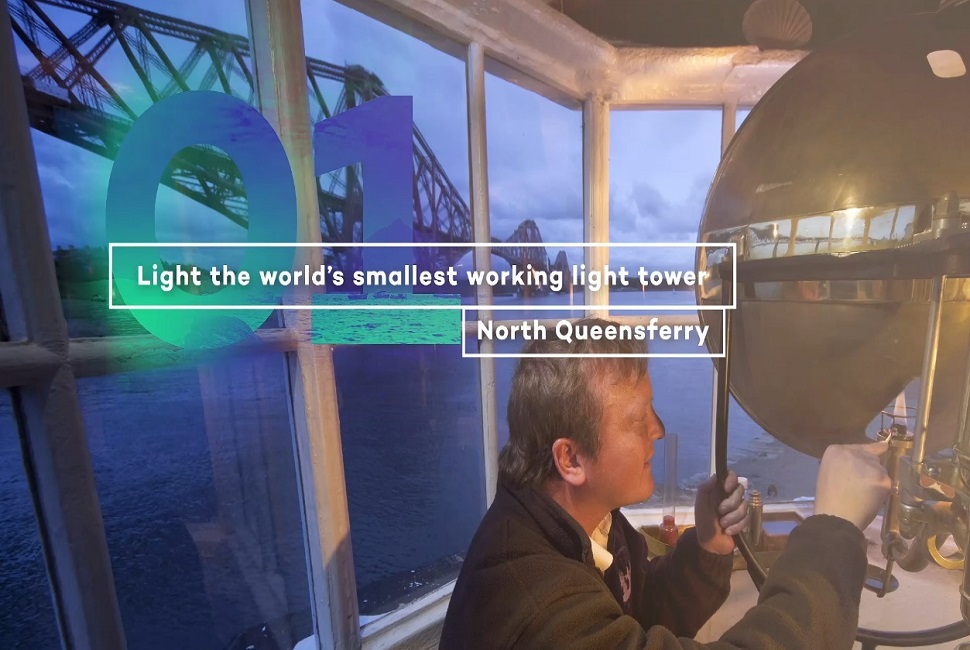 Want the inside track and some tips on things to see and do when visiting Fife… that you can only do in Fife? You'll be surprised at what this region offers from historic bridges, to strange stones and big fish! Intrigued?
Fife Five food experiences of a lifetime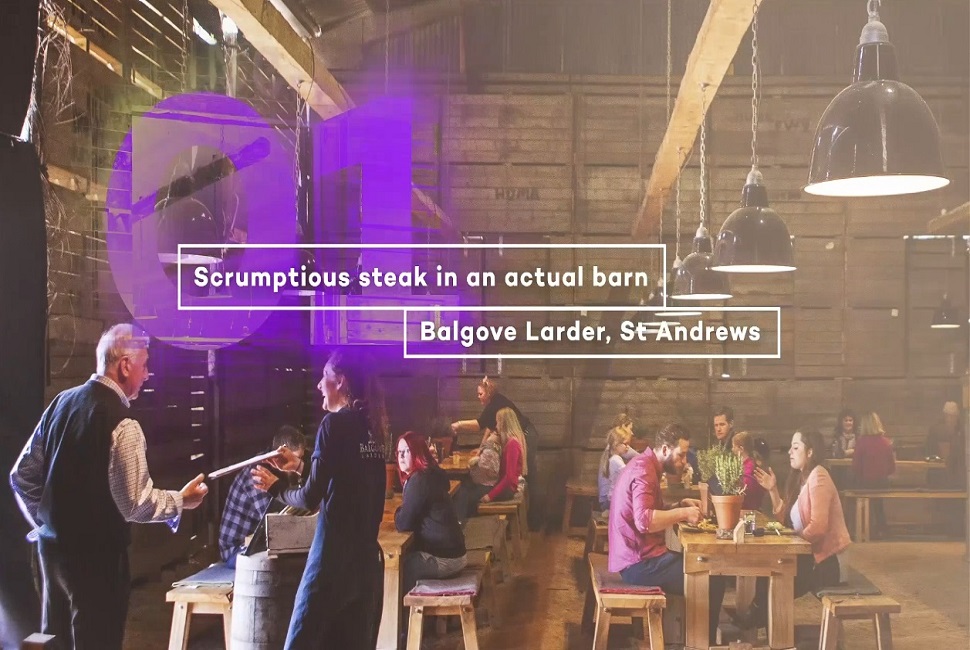 If you're looking for unforgettable food experiences to wow, then you've come to the right place. Fife has a feast of flavours to tantalise those taste buds. Here's five Fife food experiences that you should try at least once in your lifetime! From eating delicious steak in a barn made from potato boxes to Michelin starred dining and award-winning cheese and ice cream, Fife is definitely one for the foodie bucket list.
Fife Five history hotspots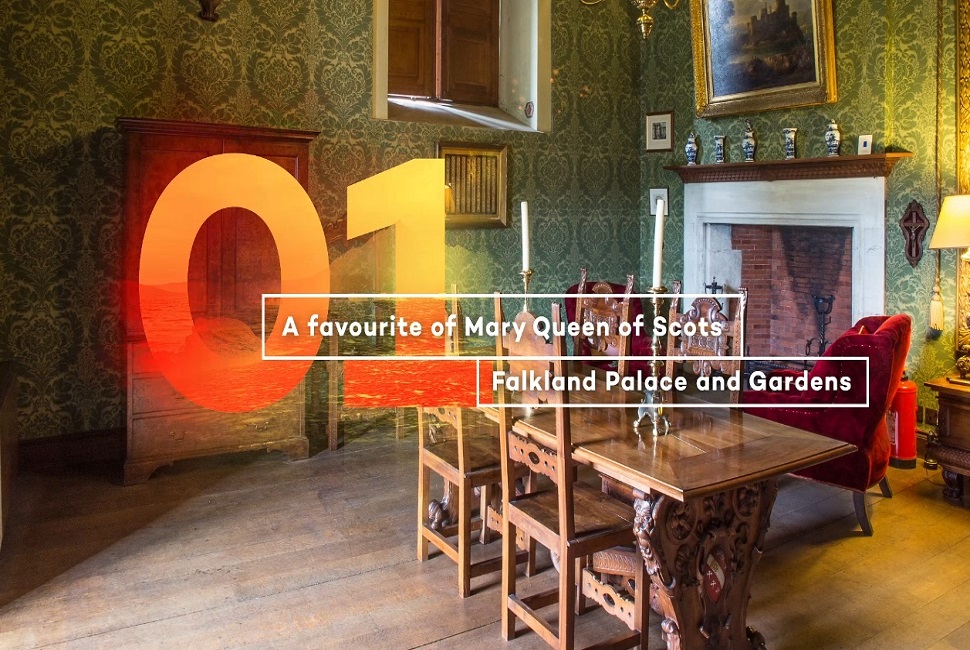 Visit the places where history left its mark! Immerse yourself in ancient tales of people and places. Follow in the footsteps of royal history, experience the favourite places of Mary Queen of Scots and journey pilgrims' travels. Be inspired by Outlander, see medieval masterpieces and don't forget to share your historic tales.
The Wild Fife Five to spot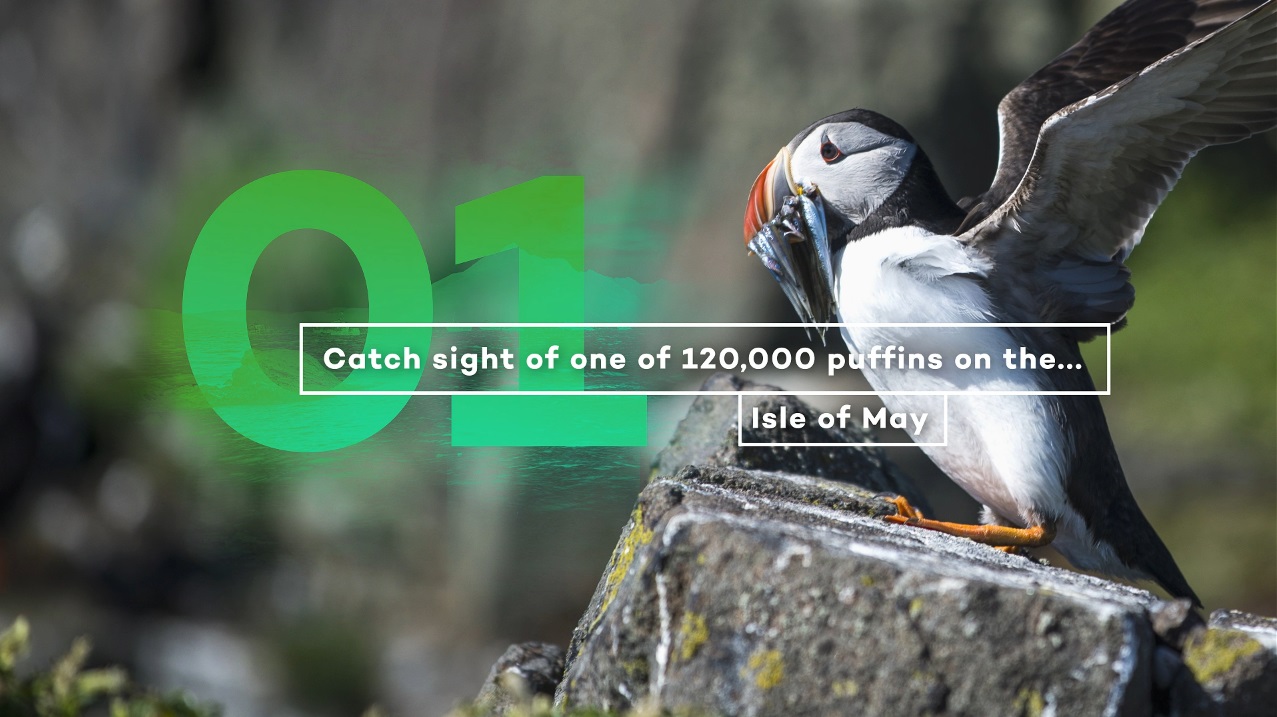 Heard of the Famous Five? Well here's Fife's wildlife famous five for you to spot throughout the seasons on land, sea and on the skyline when you're out and about. Comical puffins on the Isle of May, soaring sea eagles and colourful dragonflies. Look out in autumn for scurrying squirrels on the red squirrel trail in Devilla Forest and cute seals along the Tentsmuir shoreline.
Fife Five places you won't believe are in Fife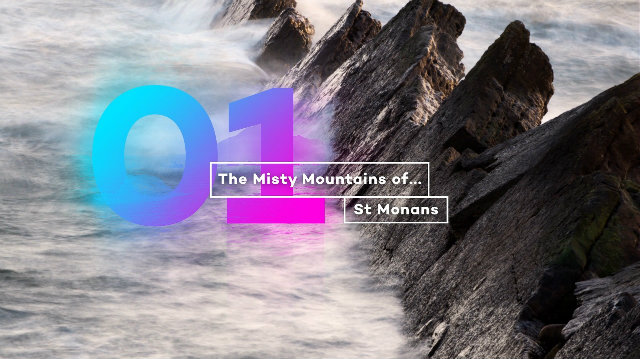 Visitors can witness a beautiful combination of countryside, coastline, landmarks, and nature fused together with views from the misty mountains of St Monans and the Northern Lights at certain times of year.
Fife Five Amazing Food with a View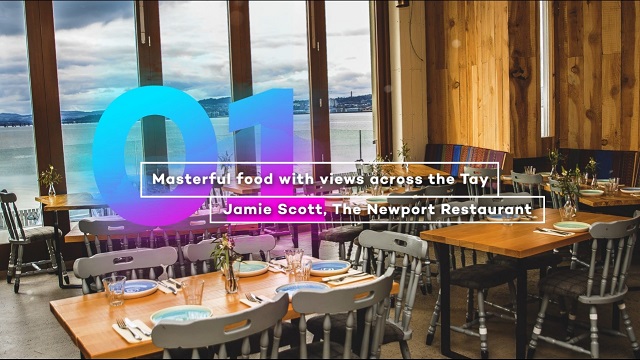 From chocolate trails to award-winning ice cream parlours, Michelin starred dining restaurants to cafes, as well as great farm shops with local produce, visitors can enjoy traditional Scottish cuisine with stunning views.
Fife Five things to do under a fiver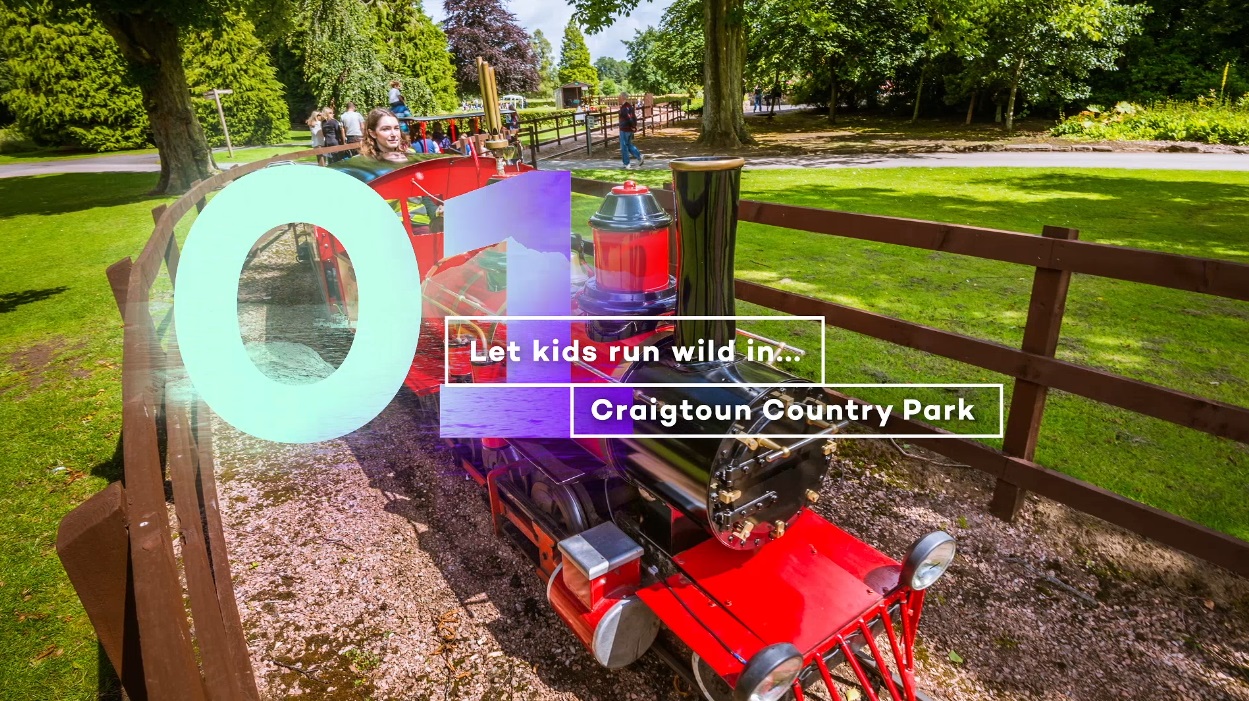 Creating memories doesn't have to cost the earth. There are so many fun things to do in Fife from beach days, park days, inside days in funky places and outdoor walks in really special places you might not think of! You really can have fun without breaking the bank!
Fife Five Golf Trails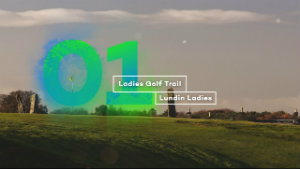 The range of Fife's world-famous golf courses from novice to professional can be easily accessed across the region, with something to suit every golfing ability.
Fife Five Five Famous Fifers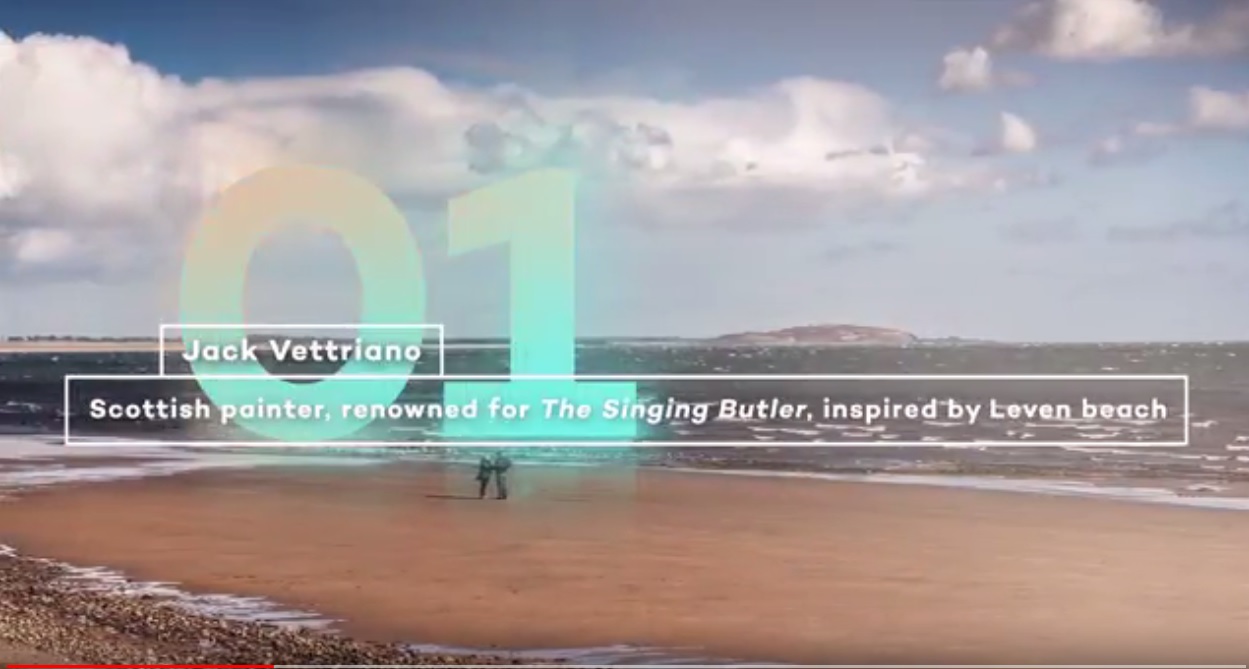 Fife's international credentials are second to none. Not content as simply the Home of Golf, the region is also home to some of the world's leading lights of culture, economics, politics and philanthropy, with a world-wide influence. Be inspired by our Famous Fife Fives.
Fife Five - Around Fife in Five
There's also a fun infographic Fife Five - Around Fife in Five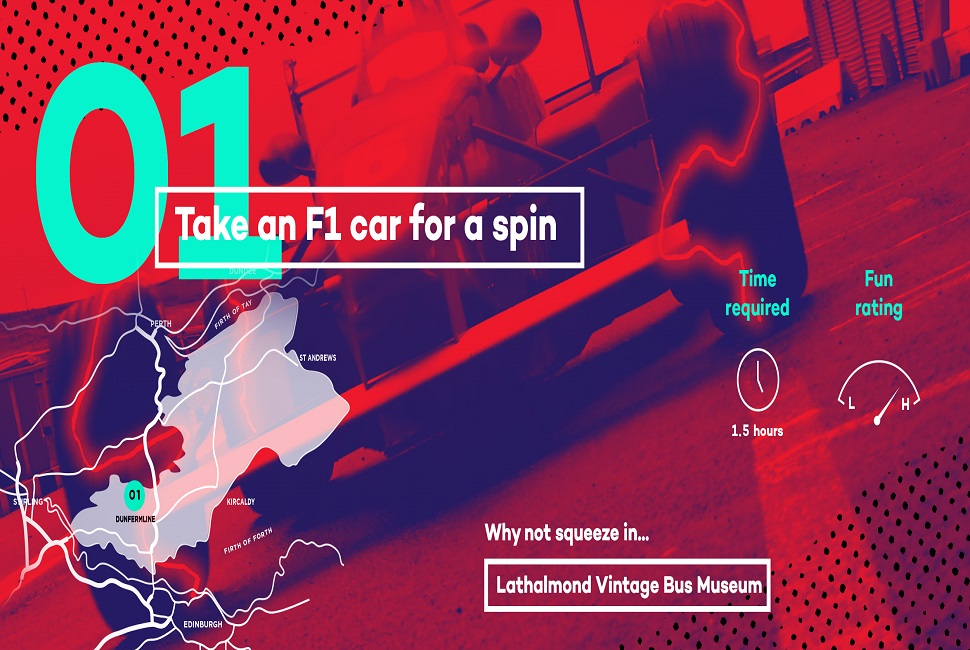 How will you come to life in Fife? If you're looking for an exhilarating experience, check out our 'Around Fife in Five' from racing in an F1 car at Scotland's national motorsport centre, to getting Blown Away as you land yacht along West Sands beach. What are you waiting for?
We'd love to hear what your favourite Fife Five are? Tell us via social media #FifeFive