If you're looking for somewhere cosy, but cool to stay...we've got a few ideas for you:
1. Pillars of Hercules Bothy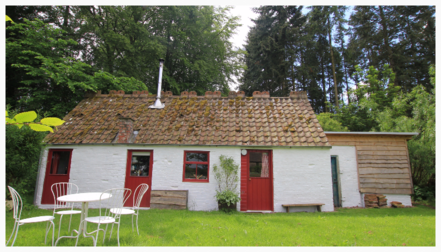 Stay in this cosy whitewashed bothy for a weekend or longer. Accommodating up to 4 people, it's simple, clean and comfortable with a shower, double bedroom, double mattress on mezzanine, radio, wi-fi, comfy chairs ....all the usual stuff. The best bit though is it has a woodburning stove, with a supply of logs...you'lll not want to venture out. Well you may want to pop across the road to the delightful farm shop and cafe,to pick up some organic goodies as well as enjoy a fantastic breakfast, lunch and dinner!
www.pillars.co.uk/holiday-bothy-.html
2. The Arches, Braeside of Lindores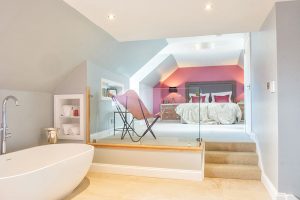 As soon as you arrive at The Arches, you'll escape from the stresses of daily life. First up the view is awesome, but step inside and this surprisingly spacious luxury self catering cottage is completely unique. Beautifully furnished throughout, luxury is at the core. Underfloor heating, woodburning stove, freestanding stone bath and sauna, make this the perfect couples retreat.
www.lindores.co.uk/the-arches/
3. The Peat Inn, near St Andrews
The Peat Inn has an uninterrupted history of offering hospitality for around two hundred and fifty years. Today, it is a Michelin starred restaurant with rooms, owned and run since June 2006 by husband and wife team Geoffrey and Katherine Smeddle. Together, they continue to welcome guests who appreciate the very personal experience, excellent cooking and thoughtful service, which are the hallmarks of The Peat Inn. Additionally, in The Residence, their eight suites offer the opportunity for a rather special night away, where the pleasures of the table can extend into an overnight stay.
www.thepeatinn.co.uk/
4. Weaver's Cottage, Lower Largo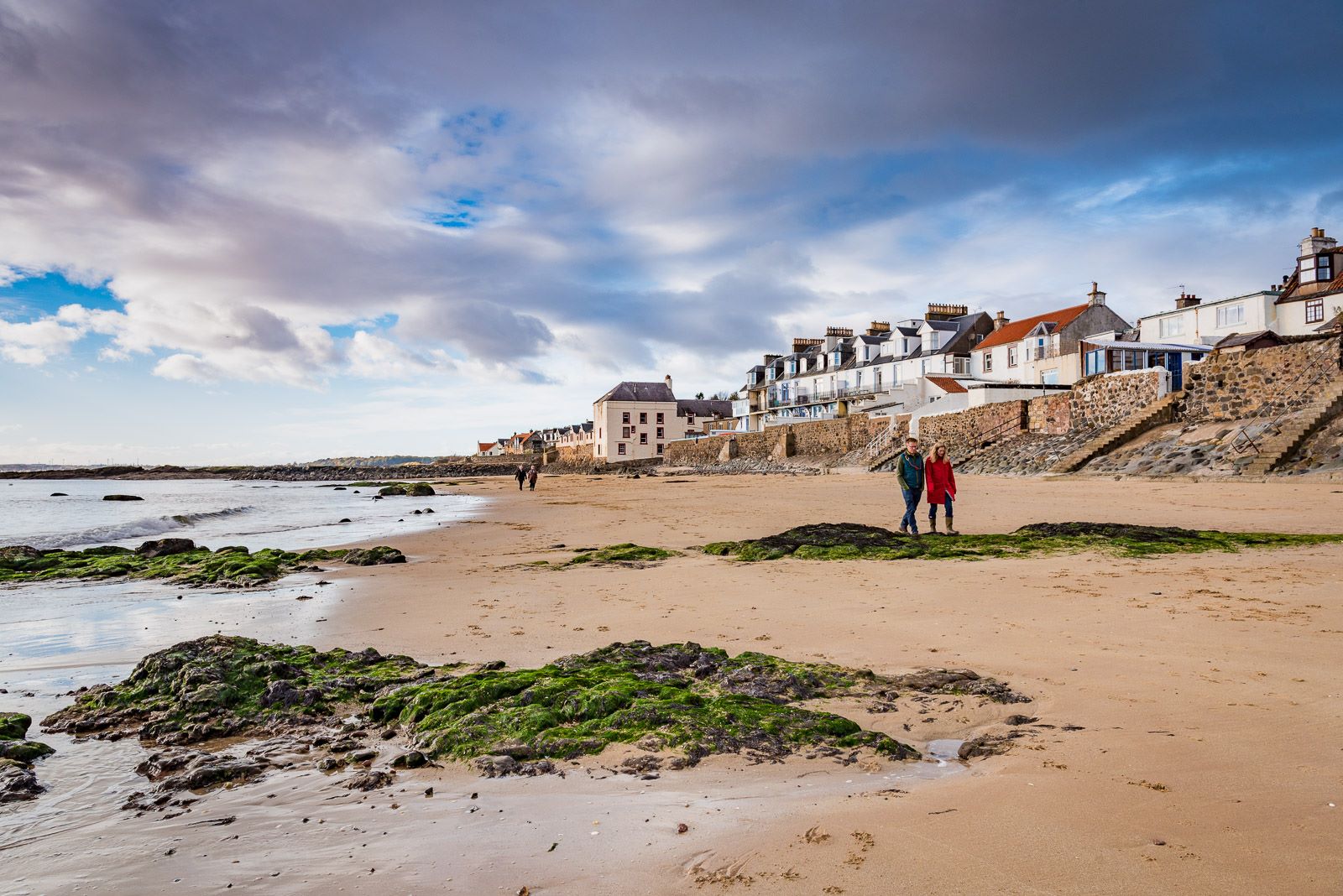 Weaver's Cottage is an idyllic beach getaway. Sit outside watching the waves with a cosy fire on in chilly evenings. Climb the oak library ladder and drift off to sleep to the sound of the sea. Curl up next to the log burner with a good book, or stroll along the beach to spot seabirds and seals.
More info on Weaver's Cottage
5. Coachman's Cottage, Falkland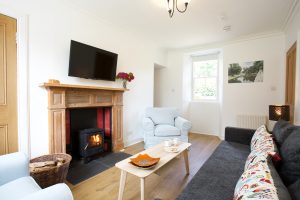 The Coachman's Cottage is set in a quadrangle surrounding a pretty courtyard with its very own clock tower, just quarter of a mile outside the conservation village of Falkland . At the heart of the house is the sitting room that is the ideal place to unwind in front of a crackling fire after busy days out and about or watching a film in the evenings.There are some gorgeous walks to enjoy throughout the estate,
www.unique-cottages.co.uk/cottages/central/fife/dt5-the-coachmans-cottage
6. Sandford Country Cottages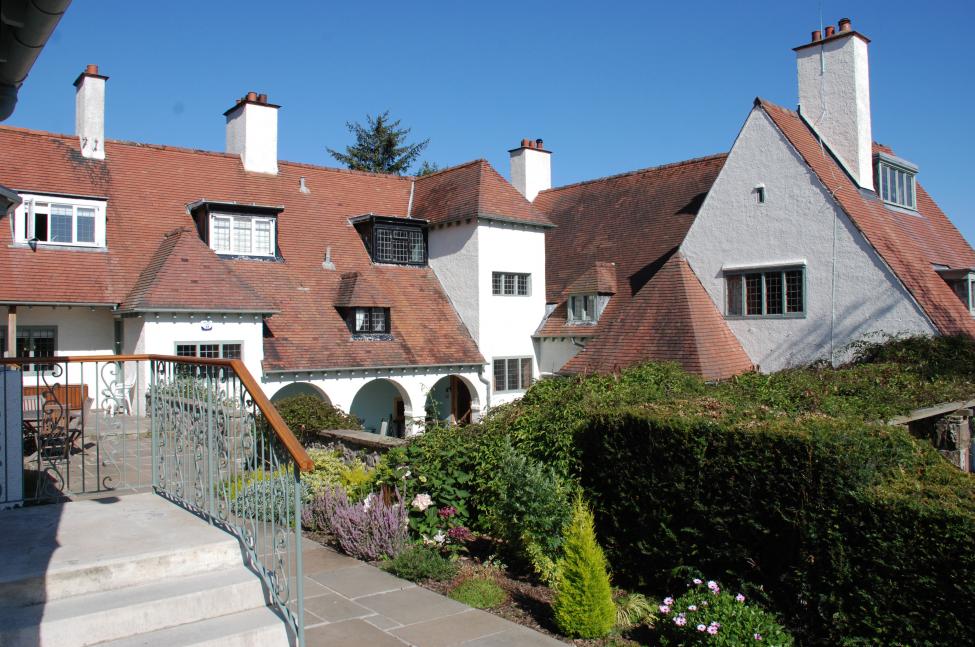 Sandford Country Cottages are five luxury, 5 star self-catering properties which are part of Sandford House, a 'B' Listed Arts and Crafts House designed by the well-known architect, Mackay Hugh Baillie Scott around 1902. The properties are part of the courtyard at Sandford House and have been restored in keeping with the Arts and Crafts style of the older part of the house.
All properties have their own patio and share a large, grassy wooded area suitable for picnics, walking and relaxing. For cosy nights in, they have a wood burning stove and are furnished beautifully with a mix of contemporary and antique furniture.
For Arts and Crafts architecture fans a guided tour can be arranged of the Baillie Scott designed Sandford House - See more
here
.
https://www.sandfordcountrycottages.co.uk/
7. Love Shack, Ceres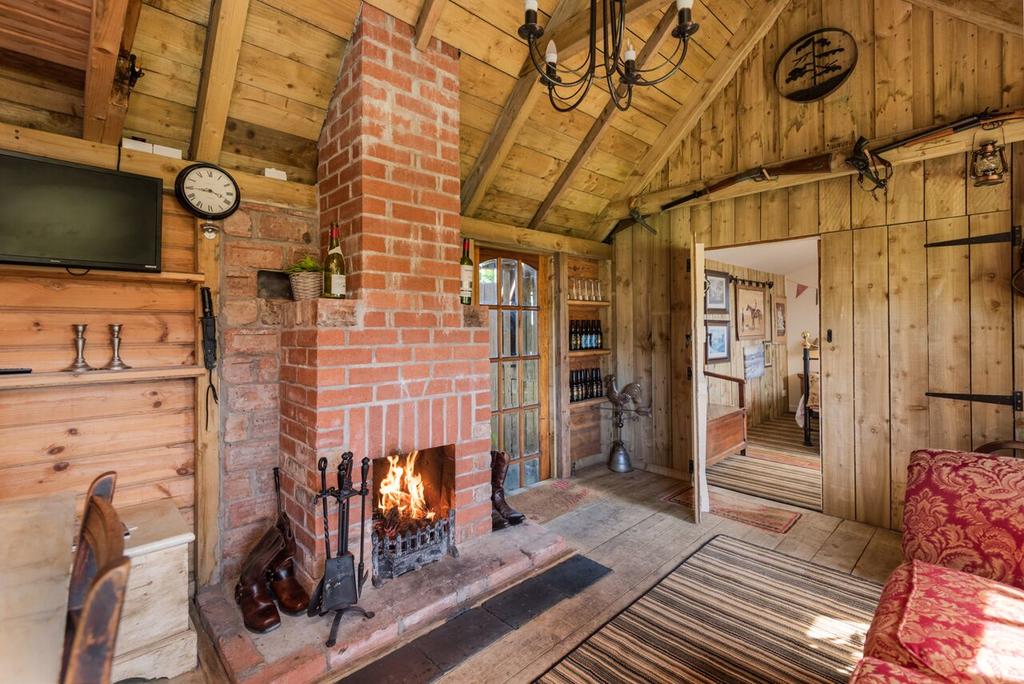 This delightful log cabin near St Andrews has a stunning rural location with great views. With four rooms including a luxury double bed, small kitchen, bathroom lving area, the highlight is the lovely open fire. Situated only 9 miles from St Andrews and 3 miles to the sea it makes for an ideal all year round getaway.
More info on the Love Shack.