We were invited to Hotel du Vin to enjoy an afternoon tea with a difference…with pooch! Yes a 'Perfect Pup of Tea' - an afternoon of pups, pastries & prosecco!
A first for the St Andrews hotel (and pretty brave we thought!) as the search was on to find Hotel du Vin St Andrews brand Ambassadog!
Meet Ted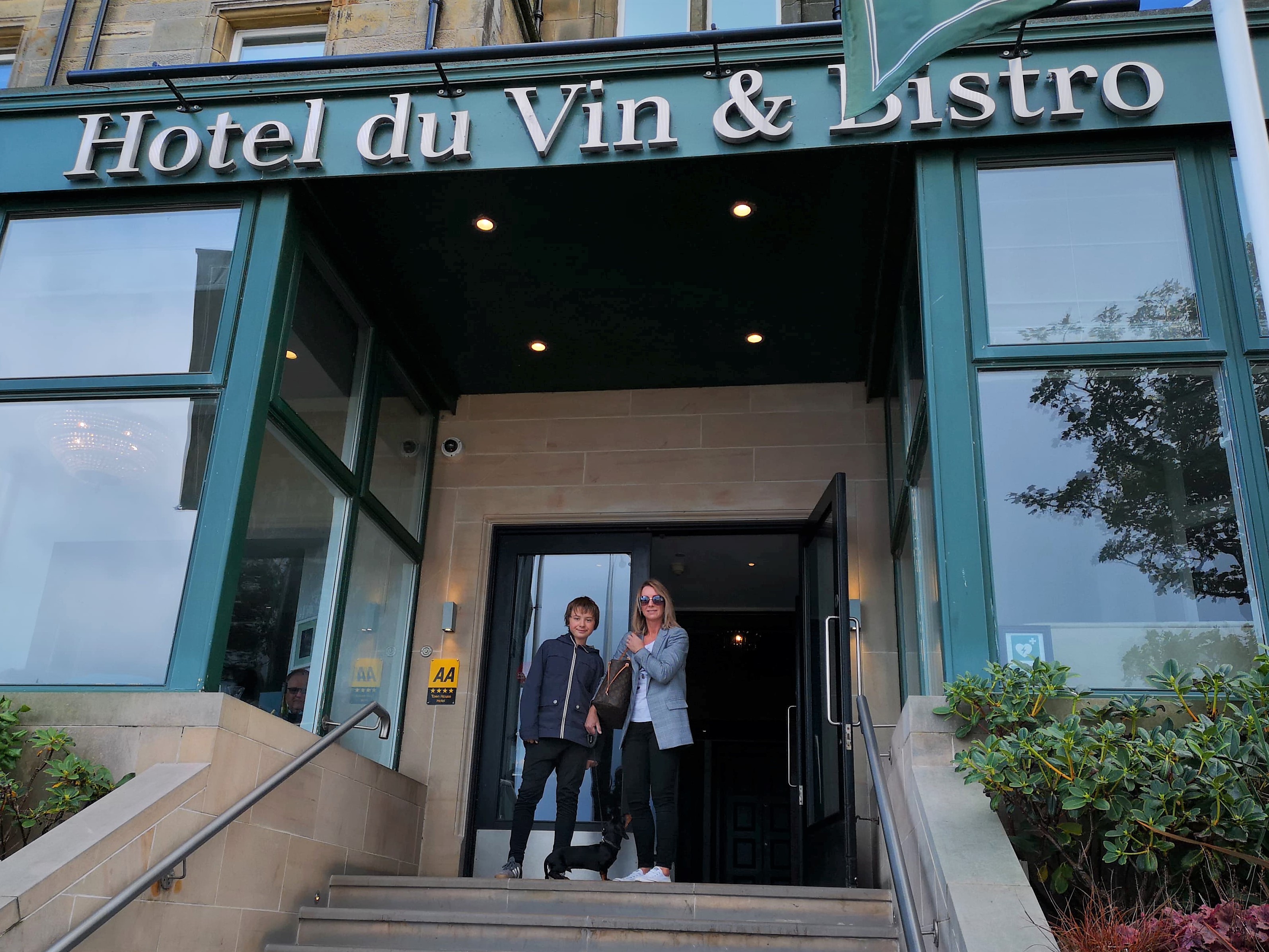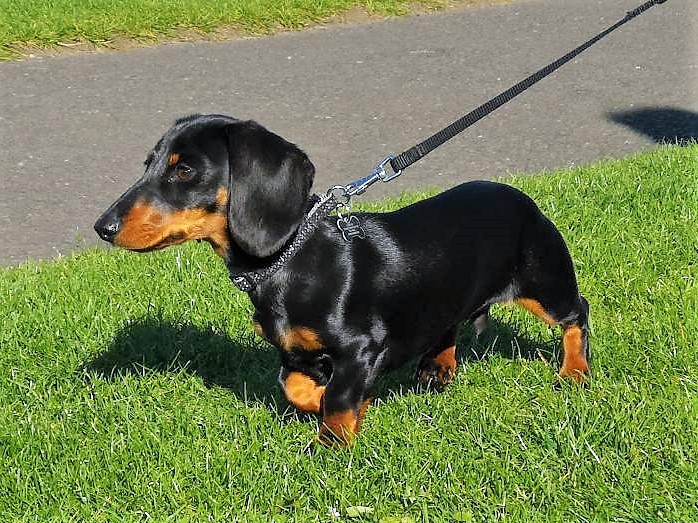 We arrived at 2pm with Ted, our five month old Miniature Dachshund, to a warm welcome from Shona Gillespie, Sales and Events Manager, who presented him with a luxury goody bag filled with a selection of doggy treats.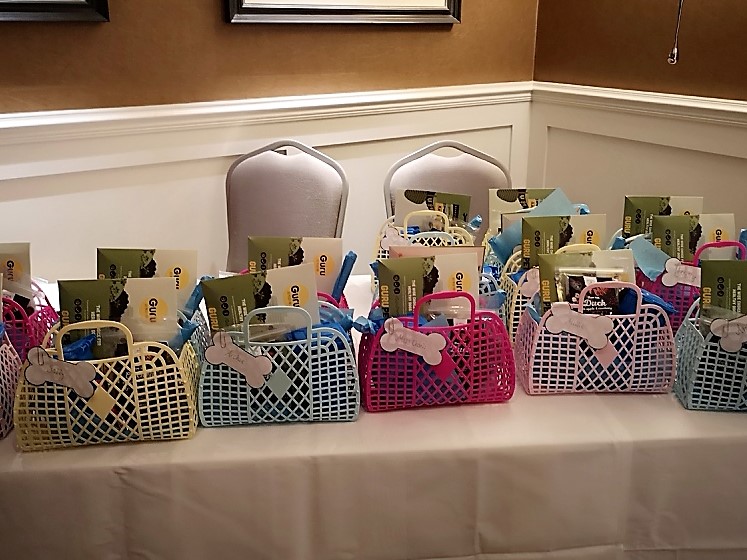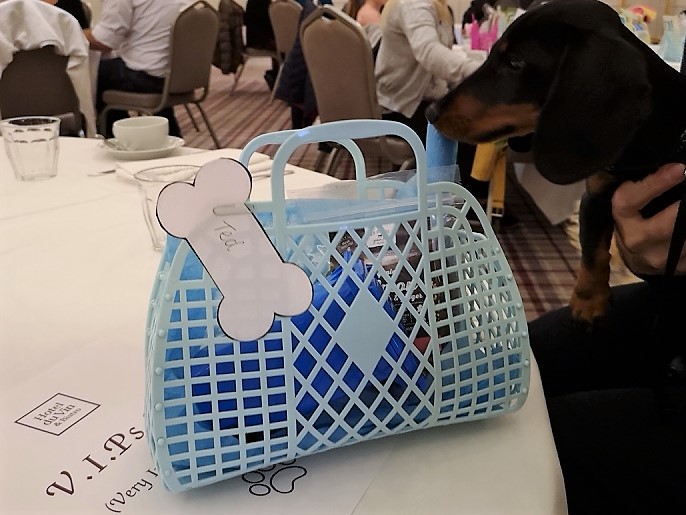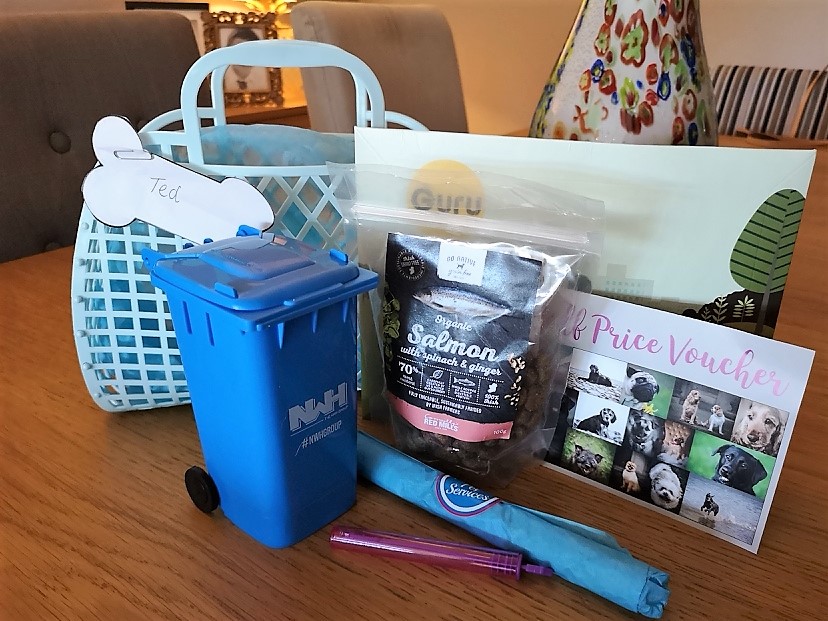 Over the next twenty minutes or so, the room began to fill with canine cuteness. Dogs of all breeds, colour and size bounded in ready for the fun-filled afternoon. Around 25 dogs attended the event (you'd think a recipe for disaster) but, in fact, all were very well-behaved! After the initial hellos and woofs, there was time for a quick explore of the interactive play zone, photo booth and pop-up shop by Millie's Pet Services.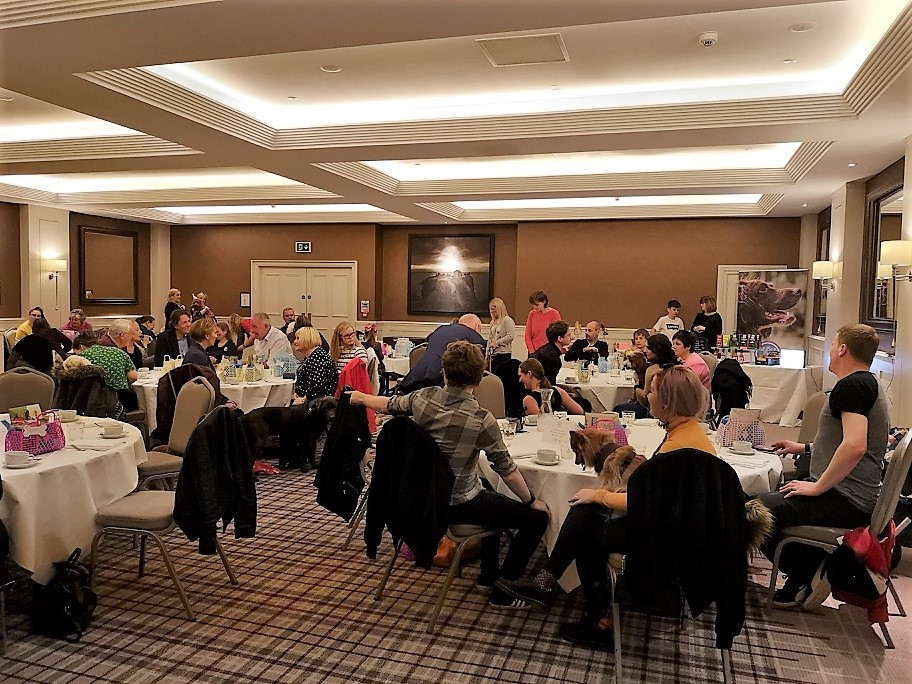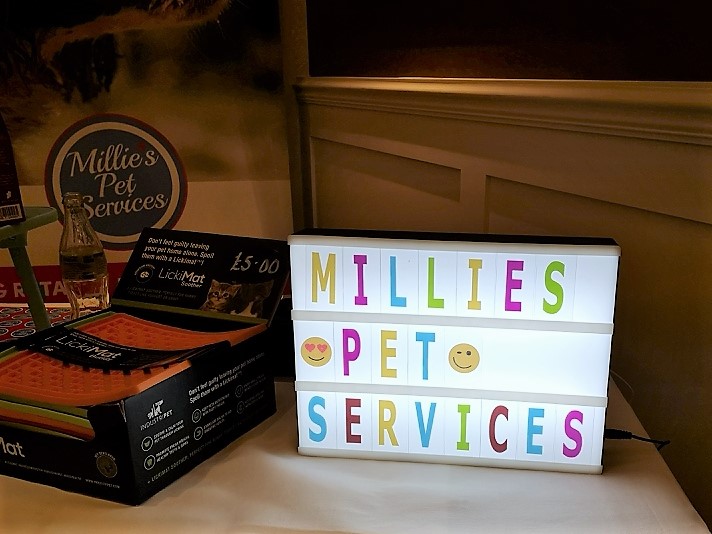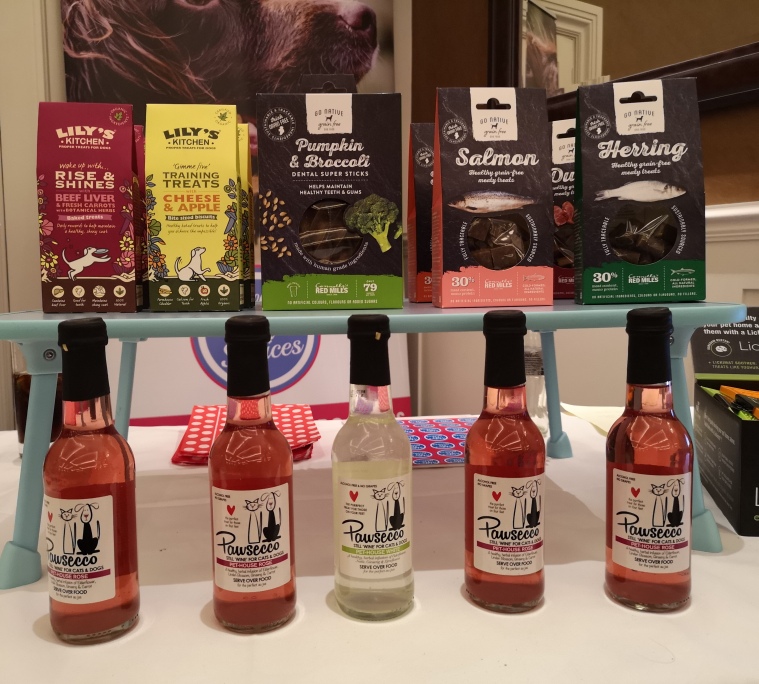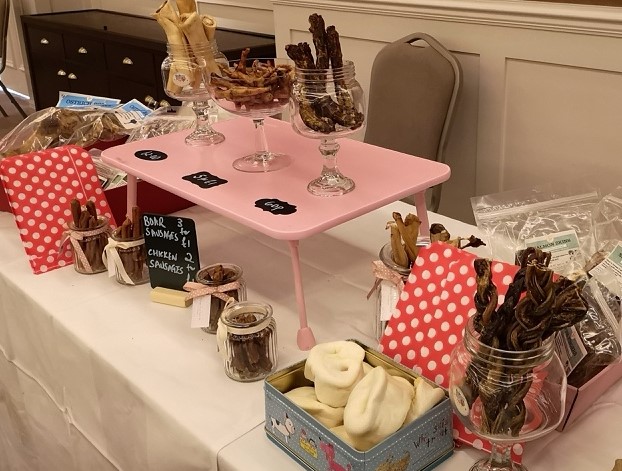 The highlight for Ted, as well as making lots of new friends, was probably the Frozzys doggy ice-cream. A definite hit!! It was also a genius plan by Shona to keep the pooches amused while afternoon tea was served.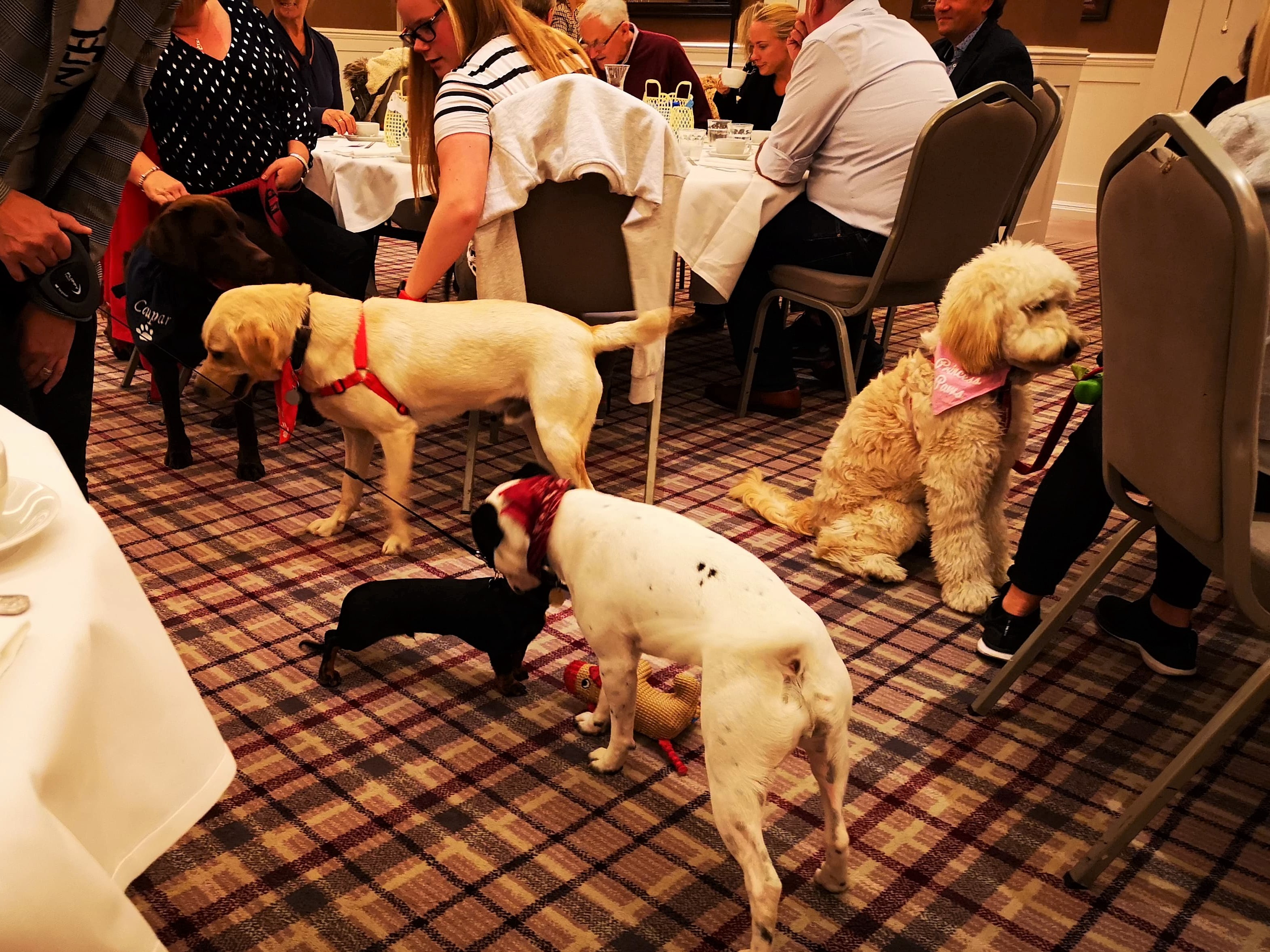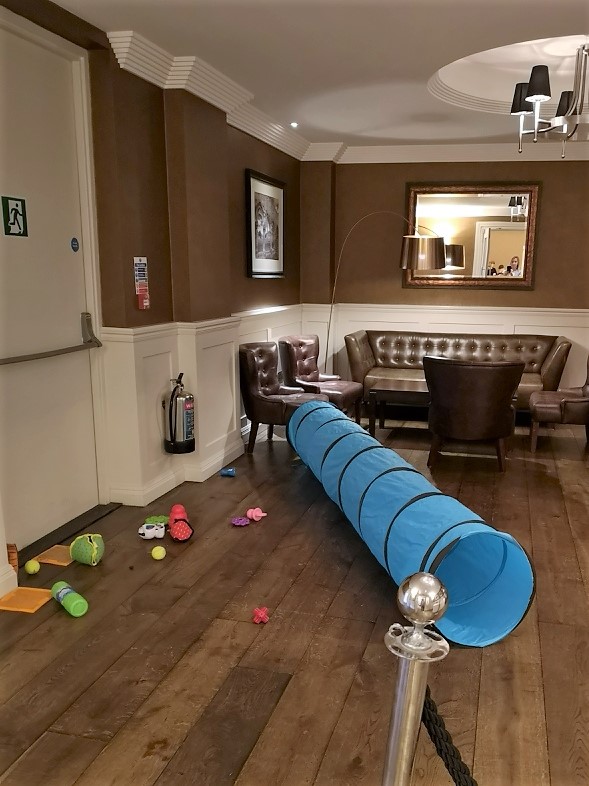 Time for Tea
The afternoon tea started with a lovely plate of dainty sandwiches and savouries, followed by scones with clotted cream and jam, and of course some yummy sweet treats to finish. Hats off the amazing staff who managed to manoeuvre around the furry friends and not step on any tails in the process!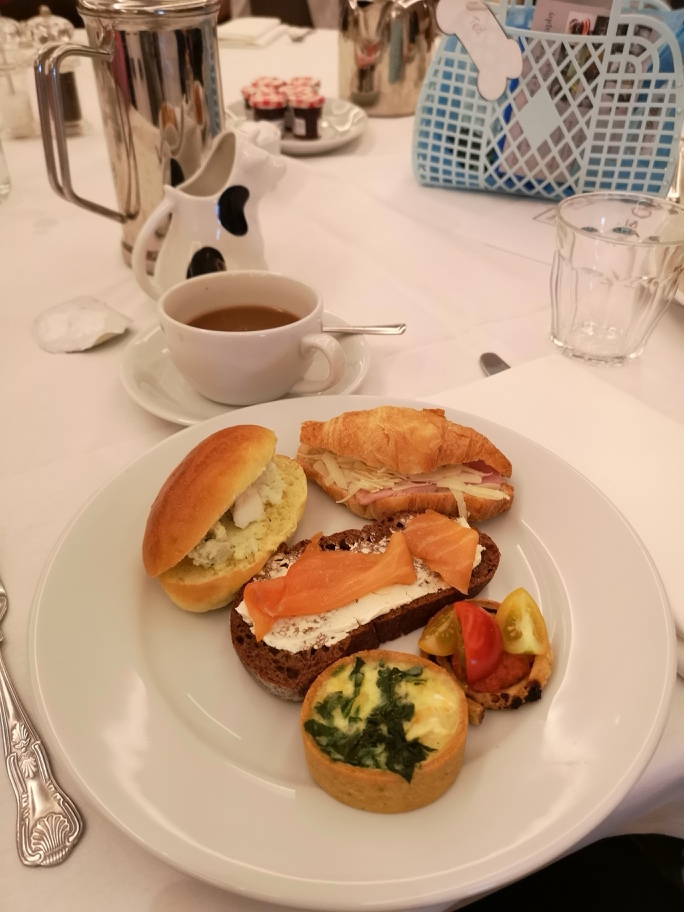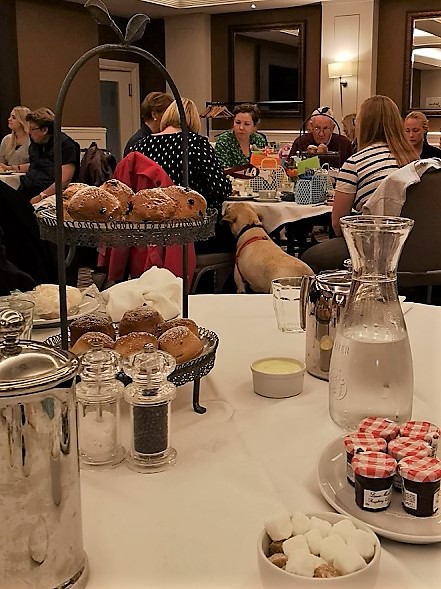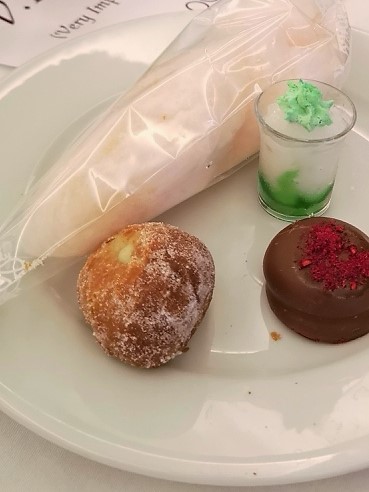 So what did we think of the afternoon? It was certainly different...but a fabulous fun event, lovely food and 'pawfect' company!
Hotel du Vin
Did you know the bar at Hotel du Vin is completely dog friendly and is open from 10am until midnight? If you're in St Andrews it really is the perfect place to stop off with your pup for a refreshment. A number of rooms are also dog-friendly if you're looking for somewhere to stay.
Keep posted on the Ambassadog announcement and the next 'Perfect Pup of Tea' event.
For more information on Hotel du Vin, click here or follow them on Facebook @Hotel du Vin St Andrews.
Blog by Karen Christie
Welcome to Fife